If you can't tell, I'm
kind of
pretty freaking bored with this 30 day meme. My bad. So I'll throw today's in but I also decided to join Flip Flops & Pearls and her Semi-Wordless Wednesday! Enjoy! (I hope)
Day 20 ⇝ How important you think education is
It's important. Now, I'm not saying that everyone out there needs to have a 4-year degree, because different people are good at/enjoy different things. For example, my hair stylist doesn't have a 4-year degree but she's a freaking wonder at her chosen career path! As is obvious by my awesome,
healthy
platinum blonde hair.
But I digress. So now...first things first, check out my guest post at
Passionately Curious
! Annie is one of my faves lately (as I've mentioned before) and to be honest, if you like my ramblings you'll probably like hers too ;)
And finally,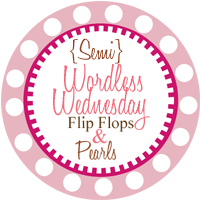 I joined in on this because it's pretty frakking impossible for me to go completely wordless. What can I say, I'm one chatty chick. But in pictures, here's what's on my mind today...
I'm going on a tour of this place Saturday...can't wait!
This is gonna kick my ass on Sunday (again)...
And yup, I'm super freaking excited to be here in a week and a half!
(Chicago, for those who don't know just by looking at the picture)
Day 21 ⇝ One of your favorite shows
Day 22 ⇝ How have you changed in the past 2 years
Day 23 ⇝ Give pictures of 5 guys who are famous you find attractive
Day 24 ⇝ Your favorite movie and what it's about
Day 25 ⇝ Someone who fascinates you and why
Day 26 ⇝ What kind of person attracts you
Day 27 ⇝ A problem that you have had
Day 28 ⇝ Something that you miss
Day 29 ⇝ Goals for the next 30 days
Day 30 ⇝ Your highs and lows of this month