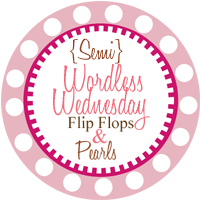 Another Semi Wordless Wednesday with
Flip Flops and Pearls
, and today I'm going to posting about my best friend of 10 years, Jenna!
Technically I should be making this post this weekend, but as I'm going out of town for a few days (yes, again, ugh) I figured I'd wish Jenna a Happy 10 Year Friendship Anniversary today :) Because it was Memorial Day Weekend 2001 that she and I really hit it off...and I knew I'd be hard pressed to get rid of her after that!
New Hampshire, July 2001
You see, despite the fact that Jenna is quite a bit younger than me (in the photo above, I'm 18 and she's 15!)...it was obvious from the start that we were meant to be best buds. She is sort of the anti-me...or at least she was. She's taught me a lot over the years and she is one of those people who helped mold me into who I am today.
NYC, January 2002
She is beautiful and resilient and smart and doesn't give herself enough credit for any of those things. She's down to earth and friendly and has this awesome infectious laugh.
Ellington, CT May 2003
She's gone out of her way to visit me in, and funny enough, not when I lived somewhere awesome like Orlando - when I lived in boring-ass Farmville and Lynchburg, VA!
Lynchburg, VA New Year's Eve '04-'05
Lynchburg VA May 2005
When I am acting like a total ass, she's not afraid to tell me as much. We rarely argue but we've definitely disagreed with each other's actions (or inactions)...and that's okay. Because at the end of the day we just want what's best for each other, which is how real friends should be anyway.
Connecticut again...August 2005
We make the weirdest places the most fun ones, when we're together. One of our favorite things in the world is to just go hang out at this walking park in our hometown, but somehow we always leave there with crazy stories.
Ellington, CT (*again*), August 2006
I've lost count of how many parties she's helped me prepare for...whether it was making 150 jello shots or hanging up banners, I can always count on her to be there when I need her to be there and to help set up...and even more importantly, clean up!
My Quarter Century Pirate Birthday Party, December 2007
At one point I'm pretty sure everyone thought we were lesbians together. This was 9-10 years ago now, and obviously that wasn't true, but I guess that's what happens when you go months at a stretch spending pretty much every waking hour together.
Re-living our lesbian days and sharing a margarita at the Big E, September 2008
Above everything, I know that even when she is frustrated with me, Jenna has my back. For sure.
Enfield CT, January 2009
She may believe I'm a total geek and have no problem telling me as much, but she's apparently okay with it because she's put up with my ass for 10 years now!
Enfield, CT July 2009
Or should I say, she's put up with me...and
kept
up with me...which I'm not sure many people can do ;)
Vegas, December 2010
Still Vegas, still December 2010
Happy 10 year anniversary Jenna!
(P.S. I can't wait to do Vegas again in September...let's see if it can keep up with us this time!)