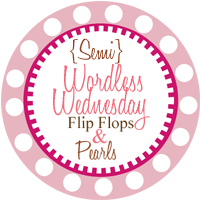 Linking up with Semi-Wordless Wednesday as a more, err, "fun" means of posting about one of my finished goals!
I have a secret for you: Until last week, I had never really celebrated Cinco de Mayo.
I mean, there was one year when it fell on the same day as the Kentucky Derby, and once the Derby was over we pulled out the Tostitos and dip and Coronas and made it a pseudo-Cinco de Mayo party as well.
But I was sick that year and didn't even eat much, let alone drink anything. So
I added "Celebrate Cinco de Mayo" to my 101 in 1001 list
and figured, shoot, I've got three Cinco de Mayos between now and then, I'll getto it eventually!
Apparently "eventually" meant "as soon as possible", though, because this very year, I left work early, my sister drove me to downtown Greenville, and we had a real Cinco de Mayo! Or at least I did, as she's pregnant.
Unfortunately, it wasn't the most amazing time due to some really obnoxious issues we had at the restaurant (which were actually NOT because of Cinco de Mayo), but that's a story I'm not telling here. Instead, welcome to my not-so-semi-wordless Wednesday post-Cinco de Mayo entry!
One tequila...
My DD. Don't worry, I bought her dinner.
Two tequila... (that's my good buddy Shane, <3 him!)
I was home a little after 7 PM, but stayed up until midnight drinking Dos Equis. Because The Most Interesting Man in the World told me to.