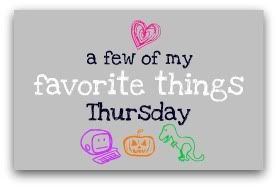 Okay. I'm the type of person that likes allllll kinds of food. Give me a dish of spaghetti with homemade meat sauce, a half-dozen homemade chocolate chip cookies, fresh strawberries soaked in cream, Snyder's homestyle pretzels and peanut butter to dip them in, an excellent cut of steak cooked medium-rare...I could go on and on.
But the one food I always come back to, the one that I feel I can never get enough of (
be it homemade
or eating out) is...
(especially with plenty of Parmesan cheese on top)
Of course the problem is, I'm super picky about pizza.
Wicked picky, if you want me to use New Englander terms. The only halfway decent pizza place I've found here in Greenville (so far) is Mellow Mushroom, and even then...their plain cheese isn't the reason I go there. In fact the best pizza placed I've found to this day is a place I grew up going to,
The Pizza Shoppe in East Longmeadow Massachusetts
...despite the fact that I almost always try some sort of local pizza whenever I can, when I'm traveling.
Honestly, I prefer it with just cheese, or maybe with green peppers and onions. Hamburger is okay too, but I don't do pepperoni (too greasy) or mushrooms (they're a FUNGUS, people. A FUNGUS.) I'll eat crazy specialty pizzas when they sound really good (I do love Mellow Mushroom's Chicken Caesar Salad pizza) but I'm of the mindset that when a pizza is truly good, it doesn't need a bunch of crap on it. That said, if I had to choose one food to eat for the rest of my life and I chose pizza, I think technically that means any kind of pizza and hey...the topping possibilities are endless ;)