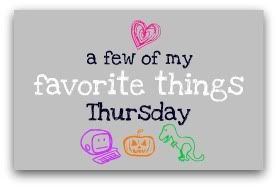 I know that I've listed my favorite bloggers before, but hey, things change! Some of the people I followed fervently the last time I posted something like this don't even blog anymore...or at least, don't blog like they used to.
I know that I'm only
really
supposed to name ONE favorite blog, but argh, it's so difficult! Therefore I'm choosing my top three ;)
My choice for best overall blog, nowadays:
Why I love her: Her posts are never the same. She's often insightful and/or witty. And she uses cute nicknames for the friends and family she writes about. Plus, she's a great blogger in that she always takes the time to respond to comments that deserve a response :)
Best "new" blog on my reader:
Why I love her: "New" is in quotation marks because Tamara has been blogging off and on for a while...but she's really on a roll right now. Whether you want to hear about fun stuff to do in Brooklyn, check out her latest book review or see her favorite fashion picks, she's always on top of things. Plus she's a real sweetheart :)
In terms of "most meaningful" posts:
Why I love her: Caity is, in a word, real. She's not afraid to talk about her day or her feelings, whether things are going great or she's having a rough time. She even shares her creative writing once in a while, which I love :) She's a girl with big hopes and dreams and there are much sillier things you could do with your day than read about the steps she's taking to try to achieve them.
Now...go forth and check out these blogs! :D